Licensed HVAC Technicians & Plumbers
For more than 60 years, Supreme Plumbing, Heating and Cooling has served residential and commercial customers with the highest quality furnace repair and replacement, air conditioning repair, plumbing services and more, all with name brand products.
Meet our team of technicians who work hard in our community to provide accurate repairs and personal service. You'll find that most of our team is from the greater Terre Haute (Wabash Valley Area) - and are connected to the communities we serve.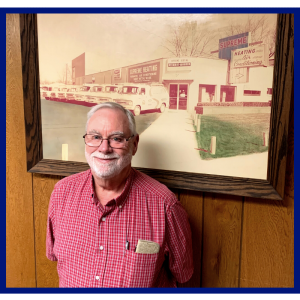 Steve Isbell
Owner
Steve is a 2nd generation owner of the company. Steve grew up working at Supreme as a teenager and went on to graduate from Rose Hulman (RHIT) in 1978 as a Mechanical Engineer and is also a licensed Professional Engineer in Indiana, Illinois and Ohio.  He took over Supreme in 1982.
Steve lives in West Terre Haute and has 3 children and 5 grandkids. He enjoys hunting fishing and traveling the country in his RV with his wife Donna. Around here, Steve enjoys working with his son, Wes (3rd generation), to continue the growth of the company.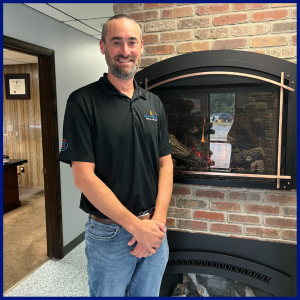 Wes Isbell
Owner
Wes is our Vice President and the 3rd generation in the company. Like his father, he was born and raised in West Terre Haute, where he currently lives with his wife, Danielle and their twin boys, Ethan & Owen.
Wes grew up working at Supreme as a teenager and did so all the way through college, working in the field, in the warehouse, and earned his way up doing various tasks throughout the entire company.
After graduating from ISU in 2007 with a degree in Mechanical Engineering Technology, Wes moved into the office and began his role as Vice President.
Wes and his family are avid outdoors people who enjoy hunting, fishing and exploring the National Parks all over the country with their camper in tow, taking in the different scenery, sites, and experiences.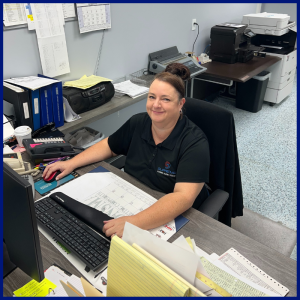 Dawn
Dawn was hired in 2002 and is a key component of our day-to-day operations. She is one of our Customer Service Representatives/Dispatchers. If you've stopped into our office and Fireplace Showroom, you've probably met Dawn.
In her spare time, she enjoys music of all types and art.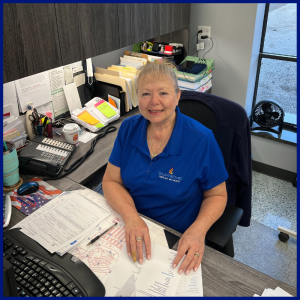 Colleen
Colleen has been a big part of the company since 1984. She is our Bookkeeper and helps keep the company running smoothly.
She lives in Fairbanks, IN and in her free time enjoys scrapbooking.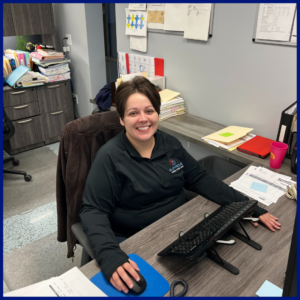 Brook
Say hello to our newest Customer Service Representative (CSR) and Dispatcher, Brook! We're excited to welcome her to the team.
In her spare time, she enjoys doing home improvement projects, traveling, and spending time with her family.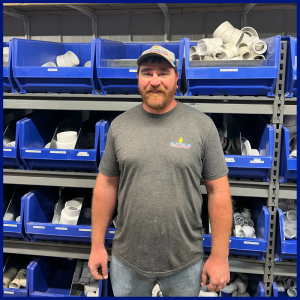 Brandon
Brandon was hired in 2004. He handles Plumbing Installation and Service for our customers.
Brandon lives in Marshall, IL. When not fixing or installing new plumbing fixtures, he enjoys farming, fishing and being outdoors.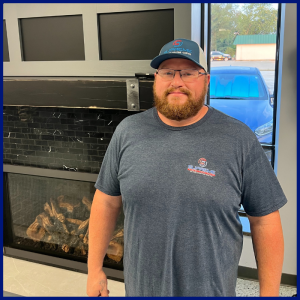 Mike
Mike has been with Supreme since 2013. He is one of of our HVAC and Fireplace Service and Installation Technicians.
He lives here in Terre Haute, IN. Like many of our employees, he too enjoys spending time with his family, fishing and working on projects around the house.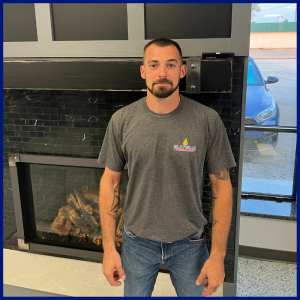 Logan
Logan joined our team in 2017 and is one of our HVAC and Fireplace Service Technician and Installers.
He lives in Paris, IL, where he enjoys spending time with his children, fishing and cruising on his Harley.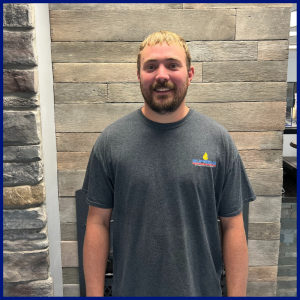 Caleb
Caleb came to Supreme in 2018. He is an HVAC and Fireplace Installation Technician. He's also talented in Sheet Metal Fabrication for all of the customized ductwork and components needed for customer installations.
Caleb lives in Marshall, IL. In his spare time, he also enjoys hunting, riding four-wheelers, shooting and spending time with friends and family.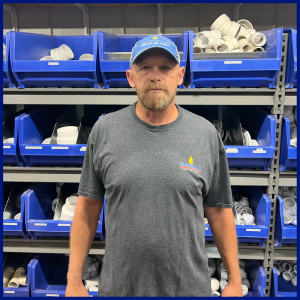 Darren
Darren was hired in 2018 and brings over 30 years of plumbing experience to Supreme Plumbing. He's a big part of our Plumbing Installation & Service team.
In his spare time, you can find Darren spending time with family, fishing and go-karting with his grandkids.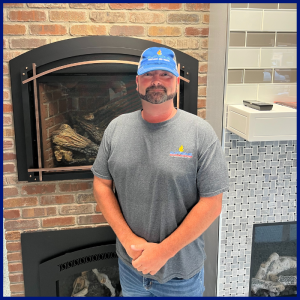 Matthew
Matthew joined us in 2019 as an HVAC and Fireplace Service Technician & Installer. He lives in West Terre Haute, where he and his wife Melissa enjoy working together to update and remodel parts of their home.
When he's not working here or around his own home, you'll find him hunting and fishing with his two boys or trackside with his family – his kids have been involved in racing for 10 years. He and Melissa enjoy donating their time to help both the kids and the sport.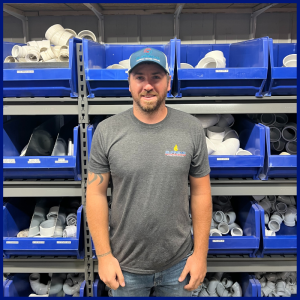 Jordan
Jordan joined our team in 2019 and is one of our Plumbing Installers/Technicians. He lives in West Terre Haute, IN.
When not working, Jordan enjoys riding side-by-sides and shooting guns at the range.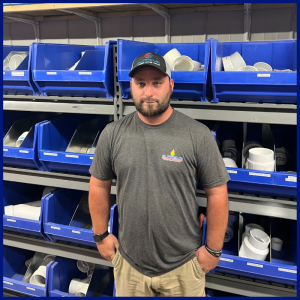 Patrick
Patrick joined the Supreme Team in 2021. He's one of our talented HVAC and Plumbing Installers.
In his spare time (and during nice weather), he enjoys racing and riding Harley's and having bonfires.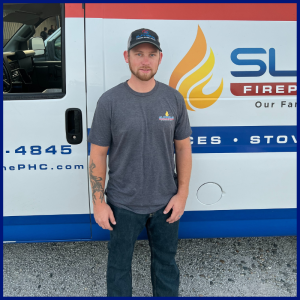 Dakota
Dakota was hired in 2022 as an experienced HVAC/Fireplace Service Technician. In a short team, he's become an integral part of our team!
In his free time, Dakota enjoys riding his Harley, spending time with family, and shooting.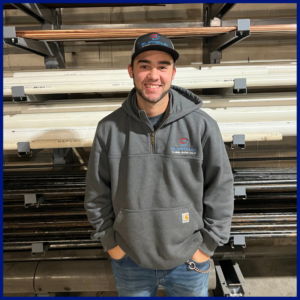 Connor
As an HVAC and Fireplace Installer, Connor resides in West Union, Ill. with his amazing wife Zoey and son Oliver.
A Marshall, Ill. native, he enjoys hunting, riding his side-by-side, and spending time with his family.
Mike
As a licensed journeyman plumber, Mike is one of our skilled Plumbing Installation and Service Specialists.
In his spare time, he enjoys riding 4-wheelers and shooting guns. He's married to his high school sweetheart and prides himself on being a hard worker and a family man.