24 Hour Plumber, Here When You Need Us
Supreme not only is the best source for your home's HVAC needs, but we're also your one-stop-shop for Plumbing service. Whether you have an emergency leak from a pipe, hot water heater or faucet, our licensed plumbers are here to help when you need it most.
Our licensed plumbers efficiently handle the plumbing needs of homes or commercial buildings throughout our service area in the Wabash Valley and beyond. Whether you need new plumbing with main piping infrastructure, a bathroom remodel or fixing a leaky sink, we're here to help 24/7.
Professional Plumbing Services
Running toilets or faucets
Water leaks
Existing home retrofit
Water heaters and boilers
Gas piping
Tankless water heaters
Water softeners
Water and sewer main repair and replacement
Bath and kitchen remodeling
Plumbing installation
New construction
Directional boring services
Hot Water Heater Repair or Replacement
One of the most common plumbing calls we receive is for hot water heater repair. If your hot water heater isn't working, or if it's sprung a leak, it can wreak havoc on your home, and your showers!
Leaky Faucets & Fixtures
Drip. Drip. Drip. While mildly annoying, those drips can add up on your water bill and create a mess. Why deal with that hassle when you can have a new faucet or shower fixture installed in no time? We offer several faucet and fixture brands.
Brands We Carry
We are supported by some of the best plumbing fixture brands, supplies and water heaters in the business!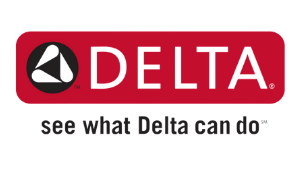 Supreme is committed to customer service and satisfaction. Whether you need an emergency plumbing repair or want to get some things off your to-do list, we're here for you. Call us today.